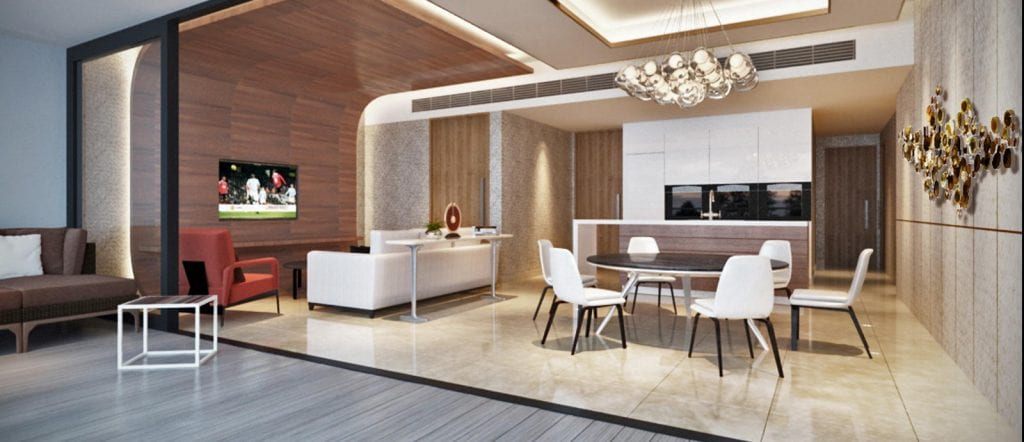 Whether you've been tasked with decorating and/or furnishing an office building or retail space, a seasoned interior design firm can be an invaluable ally. The right firm will be able to give you a comfortable, aesthetically pleasing workspace in a timely and hassle-free manner. However, not all interior design firms are created equal. While some of them do incredible work and treat clients' needs with the utmost importance, others are far less accommodating. Fortunately, finding the right firm doesn't have to be a chore. Keeping an eye out for the following qualities will ensure that you wind up with an interior design firm you can depend on.
1. Lots of Experience
The more experience a firm has, the better equipped it will be to tackle any job you send its way. This isn't to say that newer firms can't be depended on, but experience is definitely something that should be taken into account when considering your options. It helps that many commercial interior design firms provide photos of past jobs and comprehensive lists of satisfied clients on their respective websites. Working for an extensive range of big-name clients is often an indication of first-rate skills and consistent reliability.
2. Clear Communications
Hiring an interior design firm is seldom a small investment. As such, it's in your best interest to find a firm that engages in clear and consistent communication with clients. A firm that refuses to touch base with you on a regular basis or take your personal preferences into account when completing jobs isn't worth your time or money.
3. Willingness to Stand by Work
It's important for an interior design firm – or any independent contractor, for that matter – to stand by their work and take responsibility for their mistakes. Few things are more frustrating than working with a contractor who refuses to own up to mistakes, so any firm you give your business to should be willing to acknowledge and remedy any errors that result from miscommunication or improper workmanship.
Whenever you find yourself in need of interior design services, locating a good firm should be your foremost priority. When shopping around for the right firm, it pays to be discerning, as making the wrong choice can be a costly mistake. Luckily, finding a reliable interior design firm doesn't have to be difficult or time-consuming. Limiting your choices to firms that possess the traits discussed above is guaranteed to simplify the selection process and help you choose a winner.